Before you buy a boat
Congratulations on your decision to purchase a yacht and embark on a thrilling journey of sailing the seas!
Purchasing a yacht is both fun and exciting, but there are many pre-purchase considerations buyers need to address to ensure they make the right choice and avoid the costly mistake of choosing the wrong yacht.
At Premium Captains, our comprehensive Pre-purchase Yacht Consultation will take you through the most important considerations in buying a yacht from style to size to systems, so you can make your next yacht purchase with confidence. And since we're not brokers, our only goal is to help you find the right yacht.
So, before you set sail, let Premium Captains be your guide and help you choose the right yacht for your cruising lifestyle!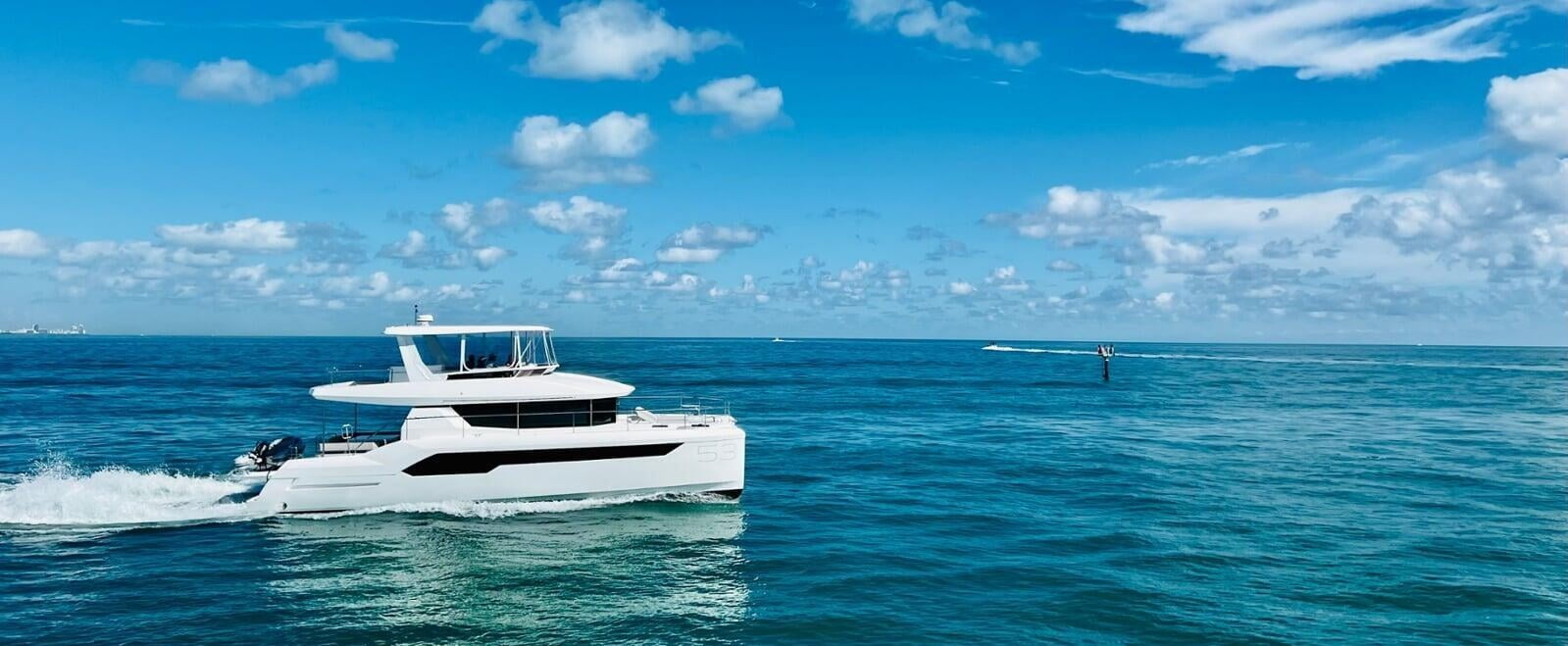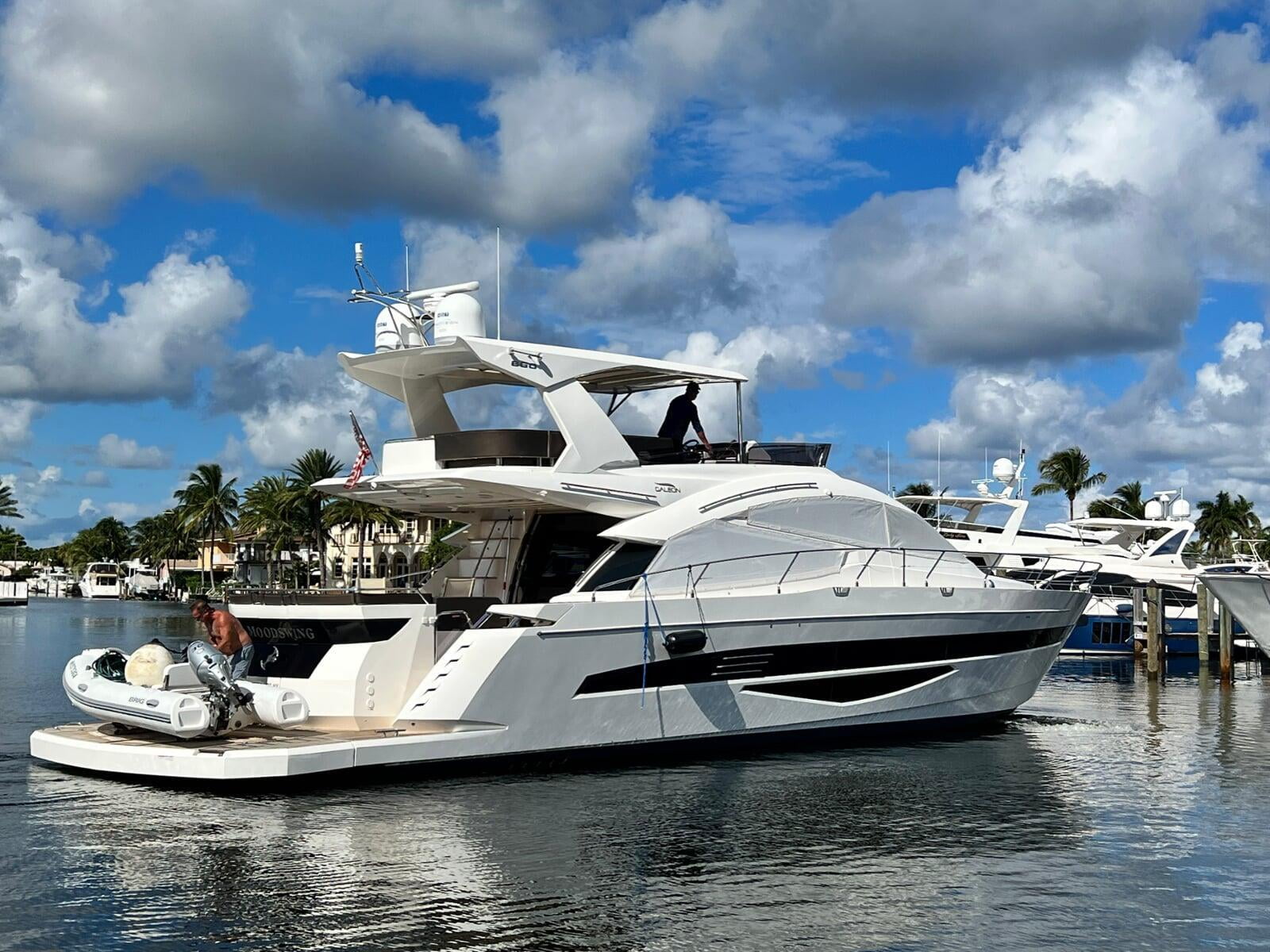 Type, Purpose and Size of Your Yacht
What will be the primary purpose of your yacht?
Cruising coastal and intracoastal waterways or short-day trips
Entertaining, friends, family or business associates
Living aboard full time
Exploring exotic locations, beaches, and islands like the Bahamas, the Caribbean, Mexico or South America
Cross – ocean trips
Water sports and Fishing
What type of boat will best suit your lifestyle and destinations?
Mono-hull
Multi-hull like catamarans and trimarans
Motor-yacht
Sailing yacht
Hybrid motor/ sailing yacht
Who will be driving your yacht?
You
Spouse or significant other
Children
Friends/ family
Business associates
Style and Accommodations
This includes layout and interior design to fit your boating lifestyle.
Will you be entertaining a lot?
Will you often have guests staying aboard?
Do you plan to be on your boat for extended periods of time?
Quality and Brand Reputation
It's important to know the quality and repair records of the brands your like. At Premium Captains, we work with hundreds of yachts every year, so know the in's and out's of virtually every brand, and we can tell which ones good and which ones to steer clear of.
Availability of Service and Support
This includes layout and interior design to fit your boating lifestyle.
Where will your boat be located?
Are service and parts readily available in this area?
What destinations will you frequent and what's the availability of parts and service at those locations?
New or used?
Should you buy new or used? There are many quality pre-owned yachts in today's marketplace. And depending on current market conditions, you can find some real values out there. New or used, we'll take you through the important considerations for each.
Docking and Storage Availability
Good docking and storage locations are at a premium these days and finding a good place to park your boat can often be a task in itself. At Premium Captains, we are familiar with the many marinas, commercial and private docking spaces available in Southern Florida.
Safety Systems and Features
Important safety questions to ask:
What types of safety and systems does this boat have?
Are they reliable brands?
How easy to use and accessible are they?
Are these systems adequate for my yachting purpose do they need to be upgraded?
Electronics and Navigation Systems
For electronics, GPS and navigation systems, things to consider include:
Are they current technology
Reliability of brand
Are they easy to use and understand?
What type of backup or redundancy do I have for navigation?
HVAC, Water and Waste Management Systems
What type of systems do you require? Are they easy to maintain?
Yacht Maintenance and Management
Who will maintain your yacht? A comprehensive yacht maintenance schedule is essential to keeping your boat in top shape when you are ready to head out on the water.
Regular maintenance of engines and fuel systems, safety and electronics systems, interior and exterior cleaning, and regular fitness runs are all part of keeping your boat in prime working order. There's nothing worse than planning a vacation and getting to your boat to find that some system needs repair and your trip is now delayed.
At Premium Captains, we also offer 3, 6 and 12 month yacht maintenance and management programs, so your boat is ready to go when you are!
Training and Insurance requirements
Insurance companies can vary widely in their insurance and training requirements. Since we work with most every major marine insurance carrier, we'll provide the necessary training and help you streamline the insurance process.
Pre-Purpose Yacht Consultation
At Premium Captains, our Pre-purchase Yacht Consultation will help you answer these and many other questions when purchasing your new yacht.
We see it all too many times-people purchase a boat only to find out that it is entirely the wrong boat for their needs. Then they end up selling and purchasing a more suitable boat for their needs, but often with a lot of pain and losses of hundreds of thousands of dollars or more. Let us help avoid those scenarios and give you the knowledge to buy your next yacht with confidence.
Reach out today for more details on our Pre-Purchase Yacht Consultation and let us help you find the perfect yacht for your cruising lifestyle!