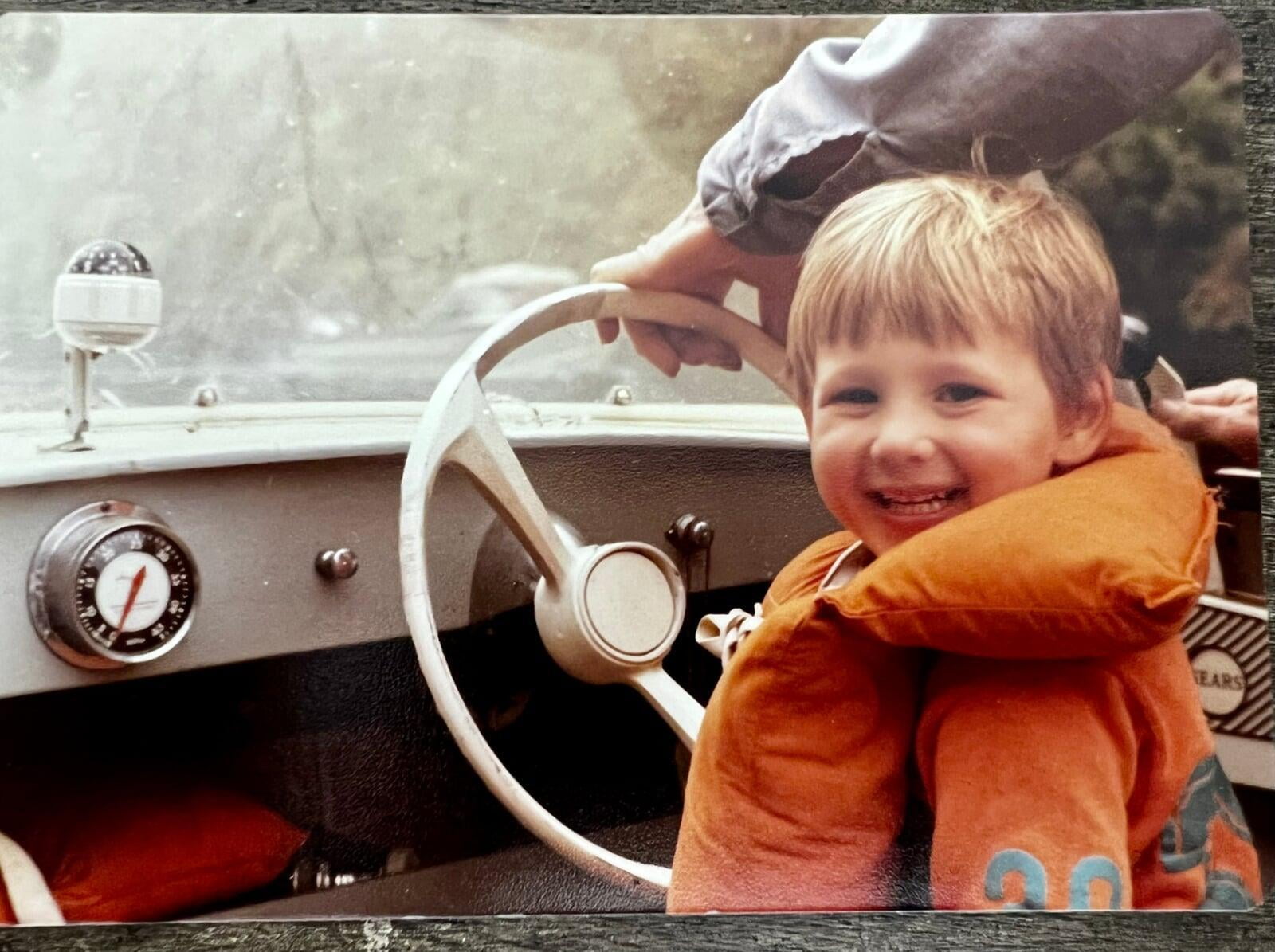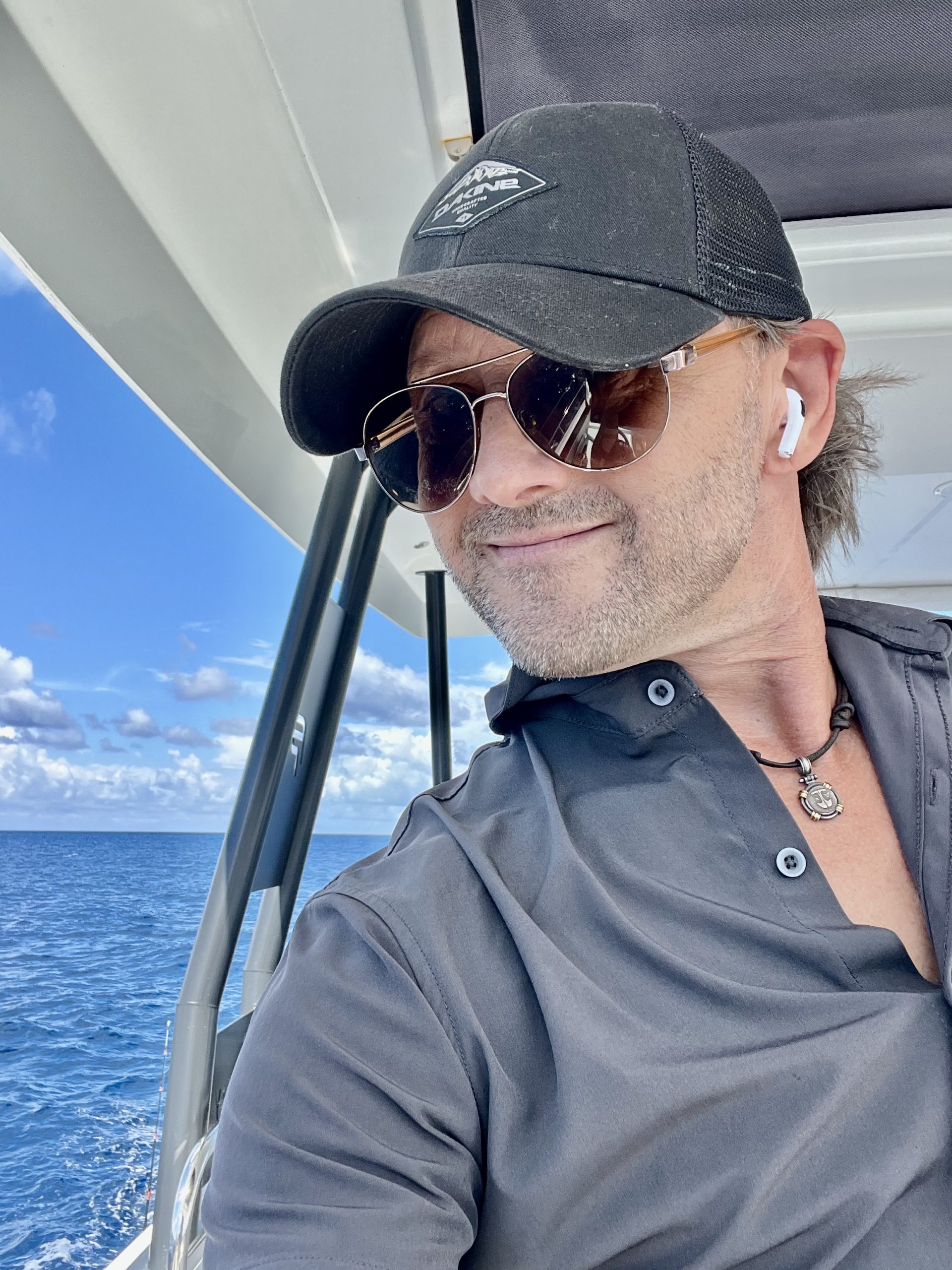 "Where's your boat in 30 seconds?"
"Steer into the threat and back out"
"Good job! Do it again!"
"You don't get to judge yourself until you've done this 30 times "
Domonic James Ballew, founder of Premium Captains and Premium Yacht Care, was born in a small town in the Pacific Northwest. An only child of two working parents, he spent much of his free time as a child by water whenever and however he could. He was captivated by both the comfort and excitement one can only find together in a natural body of water, and as an adolescent and teenager, Domonic spent much of his time swimming fishing and boating with friends and family on the lakes and rivers of the area including Puget Sound, the Columbia River, the San Francisco Bay and many rivers of the Pacific North West.
As a young adult, Domonic was ready to start the life he dreamt of near the water and moved to the central coast of California where he resided for another 10 years. During that time Domonic enjoyed the charms of the Pacific; the beautiful beaches as well as lots and lots of boating on the waters of Santa Cruz, San Francisco Bay and Monterey Bay. As his passion and love for the water and the boating life continued to flourish, Domonic then moved to the beautiful garden island of Kauai, Hawaii.
On Kauai, Domonic and his good friend JD sailed a 53 foot sailboat, where he provided tours around the island for newcomers to show them the beauty and exotic appeal of the area. Sharing both his love of sailing and his love of the island with others gave him great joy! Domonic expanded this opportunity to share this experience with newcomers and tourists by opening his inn – Kauai Adventure Inn – which quickly rose in popularity and accolades in just a few months! Through this experience, Domonic uncovered another knack and passion – hospitality!
Some years later, Domonic embarked on a new chapter of life in the sun-drenched landscape of South Florida, determined to weave together the various threads of his journey. True to his characteristic style, he wasted no time in acquiring a boat and choosing to make it his home.
His journey into the world of boating continued with the addition of another motor yacht to the family. Domonic found himself immersed in a hands-on learning experience, delving into the intricacies of every system and nuance governing these vessels. Over time, this invaluable education and practical knowledge formed the bedrock upon which PremiumCaptains would later flourish.
Upon achieving the prestigious USCG 100 Ton Master license, Domonic fully embraced the vibrant Miami charter boat scene, dedicating himself to it wholeheartedly. However, as demand for his services skyrocketed, he realized that he needed more hands on deck – figuratively and literally. Recognizing entrepreneurial opportunity where others might falter, Domonic expanded his roster by adding numerous capable captains. He also recognized the need to broaden his horizons and explore markets beyond chartering, a realm he swiftly navigated away from due to its high risk and comparatively low rewards.
Today, Domonic and his dedicated team oversee an operation built on a foundation of serving yacht brokers, boat dealerships, and providing training and coaching for both novice boat owners and those seeking to upgrade to larger vessels.
PremiumCaptains has garnered extensive expertise in handling the relocation of motor yachts and various types of sailing vessels across the Caribbean and along the Atlantic coastlines.